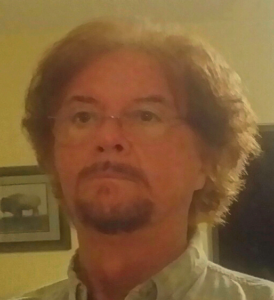 Originally from Ohio, Wildlife painter Jack Coneby studied art at Ohio State University and Columbus College of Art & Design before moving to Florida where he has lived for over 40 years. The artist fell in love with the weather and beaches of Florida during frequent trips to the Sunshine State, but when it comes to his art, he finds himself inspired by the natural environment of his home state and other northern regions more than what he sees out his front door. "I've always been intrigued by animals and felt very comfortable in nature and the outdoors," he says, explaining that the type of environment where he grew up – and where he first discovered his love for nature – is what he draws on most in his work. "I always try to paint what I know, and I lean toward painting the aspects of nature that I grew up with in Ohio."
At first, Coneby explored a variety of mediums and styles in his work, but today he feels comfortable working primarily with watercolors in a style he called soft realism. "When I was in school, they were only teaching abstract art, so I had to teach myself about realism," he says, explaining that he refers to the style of realism as "soft" because it's different from the hyper realism that most people first think of when they hear the term realism. Coneby enjoys the challenge of taking a flat sheet of paper and making it come alive by " getting those soft edges for a more three-dimensional feel."
Artist Profile: Jack Coneby
Birthplace: Springfield, Ohio.   Florida resident since 1980.
Education: Columbus College of Art & Design.  Ohio State University.
Subject Matter: Detailed Nature Scenes. Wildlife.
Medium: Watercolors & Oils.
Limited Edition Prints:
"Marsh Resident: Racoon"
"Osprey Nest"
"Great Horned Owl"
Record Album Cover  "Backroads"
Description of Styles:  "Soft Realism" – showing detailed textures of nature. Warm earthtones are utilized to portray a natural surrounding for wildlife.
Artists' Statement:  I have worked my realism technique for years with many hours of practice. I intend to create an atmosphere to surround my subject matter. I began painting nature scenes, then I need a natural progression by adding wildlife. I've been fortunate enough to win numerous ribbons and awards and I plan to continue with wildlife in the future.